The Mind Museum Turns 7-years-old!
7 ways in 7 days to celebrate our 7th birthday
Enjoy 50 percent off on all day passes purchased from March 1-31, 2019 with our anniversary promo.
Redemption starts March 10 until July 31, 2019. See full promo mechanics here.
Follow The Mind Museum on Facebook
for event updates.
Gather
Cafe Scientifique: Katutubong Kaalaman
A discussion on tracing our Filipino roots to promote science culture.

March 10

How do we trace our common ancestry, especially the rich local knowledge of our environment, and give it a special role in our shaping our future in the global setting? Join the conversation with a panel of speakers as we learn about indigenous knowledge systems and practices and their role in shaping the "complete" Filipino.
Event is free, but seats are limited. Please register
here
.
Reminisce
March 11

Post your earliest and best throwback photo from your time at the The Mind Museum and get a chance to win a prize!
Be sure to tag #TheMindMuseum #TMMstories @themindmuseum and set your posts to public so we can see!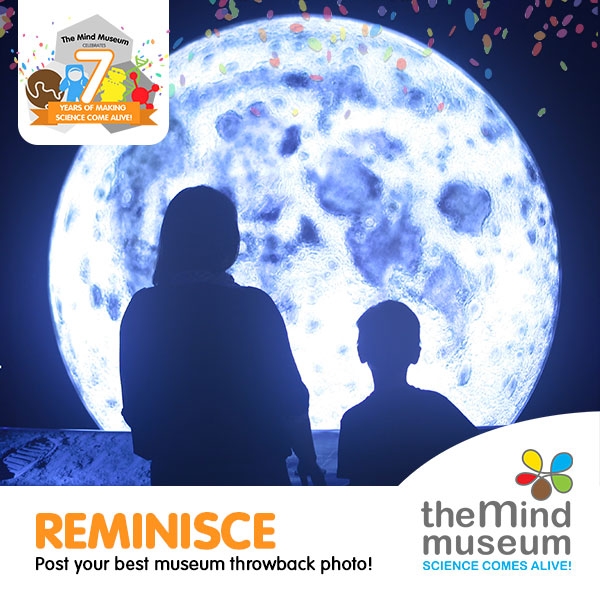 Share
March 12
Send a short video of your tips, tricks, & hacks to help the planet!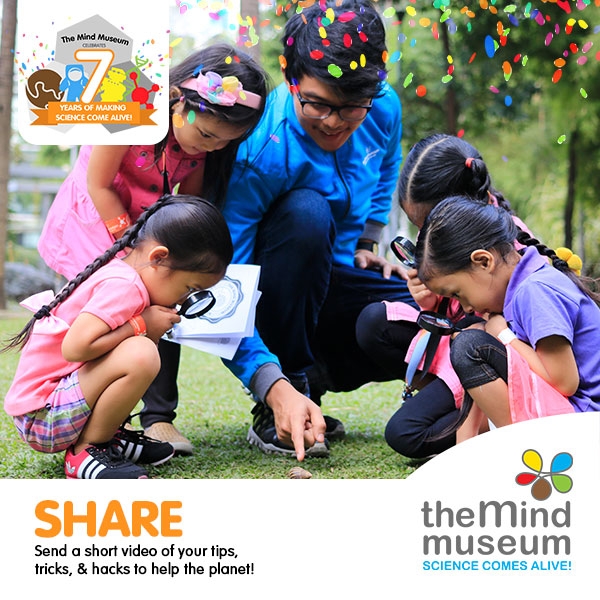 Give
March 13
Drop by the museum to donate science books to the Batak community of Palawan.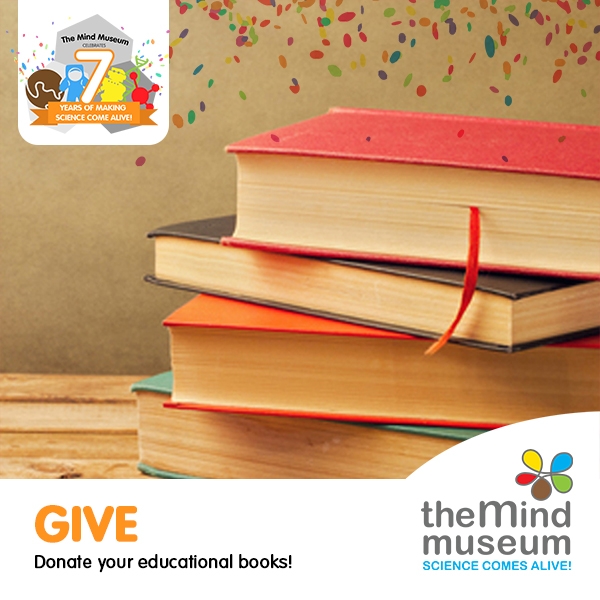 Slice
Pi challenges, Pikus, and pizzas await in celebration of the museum and Einstein's birthday and Pi Day!
March 14
Take on #TheMindMuseum's Pi Day Challenges! We will be posting three (3) Pi Challenges at 3:14 p.m. on The Mind Museum Facebook page from March 11-13. Be the first one to solve it by leaving a comment on the challenge along with your handwritten solution for a chance to win prizes!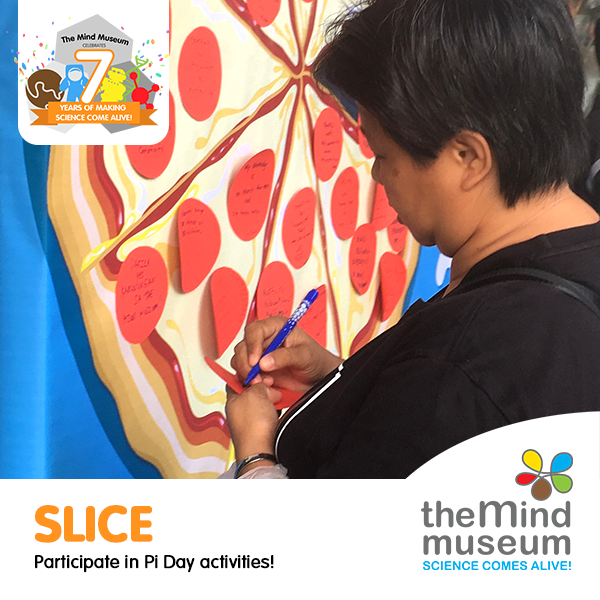 Wear
Make a stand for our fellow creatures!
March 15
2019 is the year of protecting our species because in nature nothing exists alone. Make a stand for our fellow creatures. Dress up as endangered or endemic animal when you visit the Museum this day to receive special treats!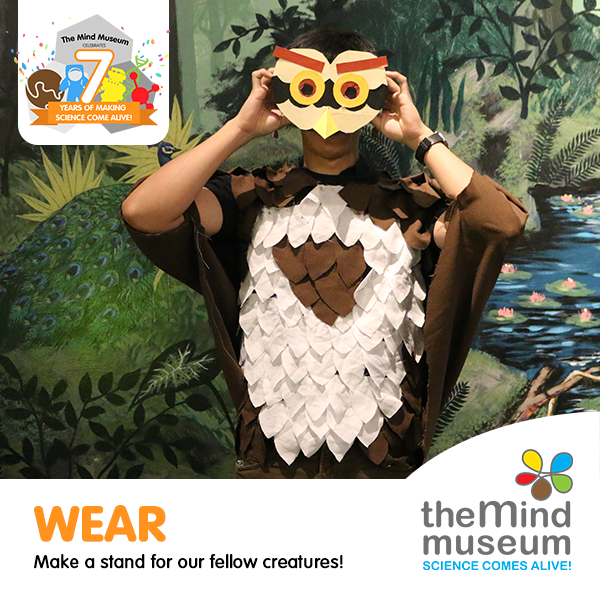 Play
March 16
Celebrate The Mind Museum's 7th birthday with pop-up science games all day at the Canopy Plaza!