Walk-in Programs
Satisfy your thirst for discovery and rediscovery. The Mind Museum offers a variety of exciting educational activities to complement your visit.
Mind Moving Studios
Engage your mind further with fun activities and cool experiment demonstrations. Catch them at the Science Demo Area in the Atom Gallery or at another announced spot in the museum.
Participation is free with your museum ticket.
Jan - March (Earth and Space)
10:00 am - Eruptions and Implosions (Hands-On)
Violent explosions of lava not only bring danger to those near them, but also allow life to flourish. Witness how volcanoes bring fertile soil and habitable land on their slope and along the holes they leave behind.

11:00 am - Robots Far Far Away (Hands-On)
We have sent a countless number of satellites to do research on other heavenly bodies. See how they are launched into space and have a close encounter with robots on their own little mission.

1:00 pm - Weather or Not (Hands-On)
The movement of air in our atmosphere gives us our ever changing weather. See how properties of air like pressure and temperature can create the winds and clouds on which we all depend.

2:00 pm - To Infinity and Beyond (Brain Teaser)
The Universe seems to go on without end, just like the questions we have about it: the more we know, the more we continue to ask. Tease your brain and try to answer some of the queries we had about our grand home.

4:00 pm - Crash Course Climate: Water

(Hands-On)

Water allows the Earth to support life, but it can also be the threat to their existence. Learn more about the planet's most valuable resource and the ways how it can catch us off-guard.

5:00 pm - Racing Around the Sun (Hands-On)
The Solar System is kept together by the Sun's gravity pulling on us, but how come we never go nearer towards it every year? Experience the tug of war we play to keep us from burning up.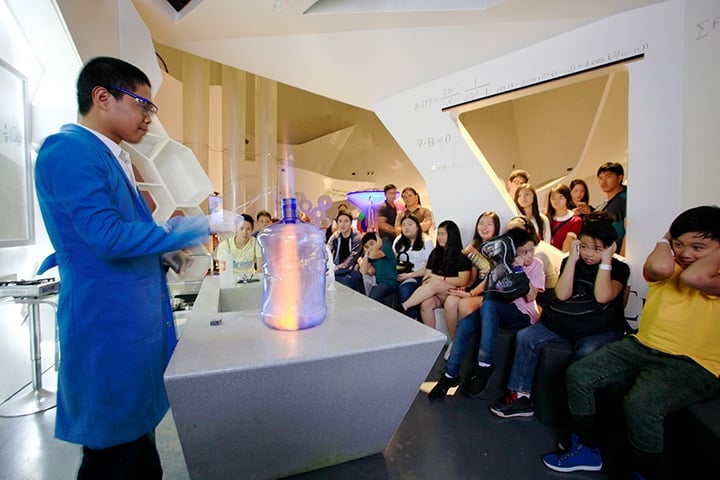 Have some cool fun with liquid nitrogen an all Saturdays of the month at 10:00 a.m. at the Atom Gallery.
Participation is included with an all day pass or a 9:00 a.m. museum ticket.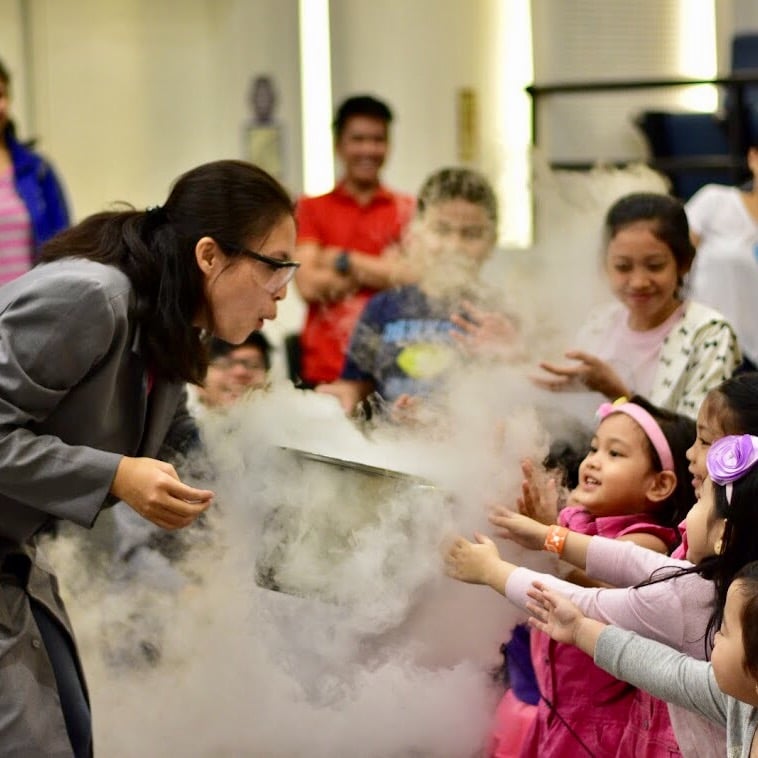 At 5:00 p.m. on most Sundays of every month, our sidewalk astronomer leads a cosmic discussion at the Space Shell at the Universe Gallery.
Participation is included with an all day pass or a 3:00 p.m. museum ticket.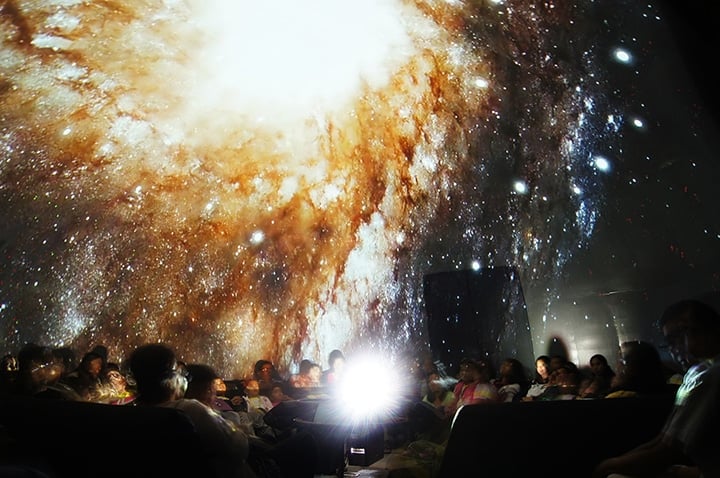 This is a world-wide movement that brings you up close and personal to specific science topics through conversations.
These events are free and open to the public. However, due to limited space, registration is requested. For inquiries, please email:
[email protected]