Museum Events
Check out our exciting events.
August Calendar
Welcome August with our exciting events.
Wild Conversations
Take a walk on the wild side with an animal behaviorist on Sundays: Aug 6, 13, 20 and 27 at 10:30 a.m. at the Life Gallery. Meet fascinating creatures and learn about their natural habitats.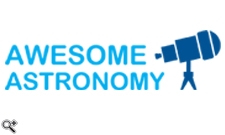 Let the Stars Talk to You
Drop by the Space Shell in the Universe Gallery at 5:00 p.m. on Sundays: July 2, 16, 23 and 30. Our sidewalk astronomer leads you in a conversation on the grandeur of the universe. Weather permitting and if before the museum closes there are astronomical subjects visible, he will also lead a telescopic viewing of celestial subjects from the Canopy Plaza.