BEGIN YOUR JOURNEY OF WONDER NOW!
Have an extraordinary educational experience with over 250 interactive exhibits, theater and planetarium shows, experiment demonstrations, and more.
Fridays to Sundays |
9:00 a.m. - 6:00 p.m.
Closed Mondays to Thursdays
Location
JY Campos Park, 3rd Avenue
Bonifacio Global City, Taguig City, 1634
SPECIAL OFFERS
PLAYTALES EXHIBITION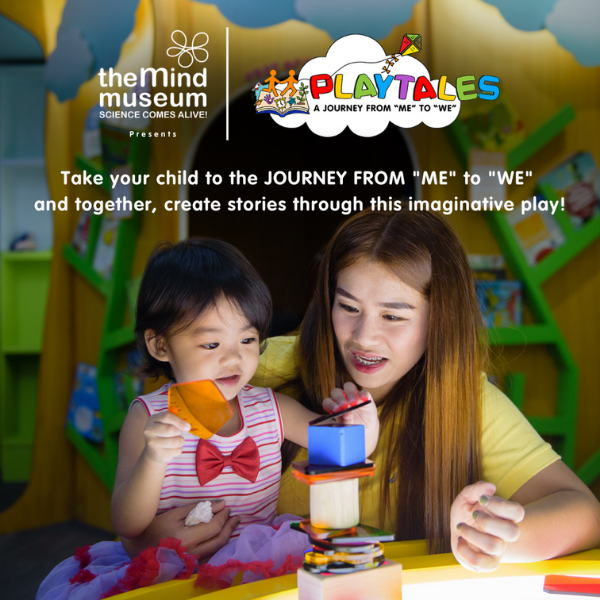 Explore our new exhibition especially designed for children 2 to 6 years old.
FREE for Museum ticket holders: kids 6 years old and below with 1-2 fully vaccinated adult companion/s only. Get your tickets now to enjoy this limited free introductory offer!
BIRTHDAY CELEBRANTS EXPLORE FOR FREE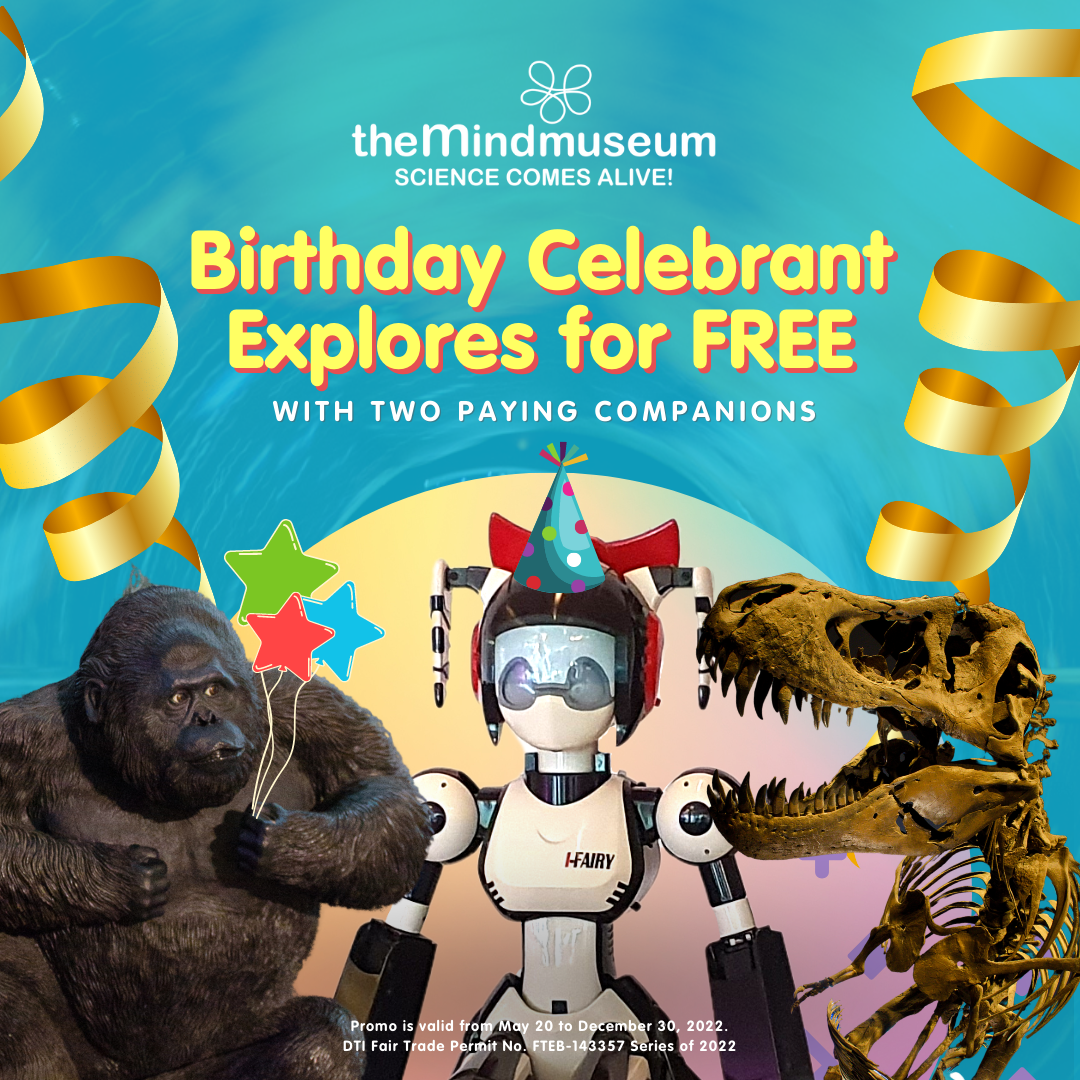 Celebrating your birthday this month? Come and visit with at least 2 paying companions and enjoy a FREE visit to The Mind Museum!
What's Happening
For science come alive from the safety of your homes, tune into Mind S-Cool TV.
A family educational show about how things are connected across the sciences and the arts. Follow the adventures of Mind Movers Pecier and Mikee as they explore our world.