Sleepover & Camps
Can't get enough of science during the day? Sleep on it. Join our unique overnight science-themed experiences.
Science Sleepover
It's lights out at The Mind Museum. Experience a themed night at the museum as you explore the galleries after hours with fun activities and challenges. Bed down for a night among the exhibits. Choose to sleep underneath the starry sky of the Universe Gallery or under the watchful eye of Stan, our
T.rex
.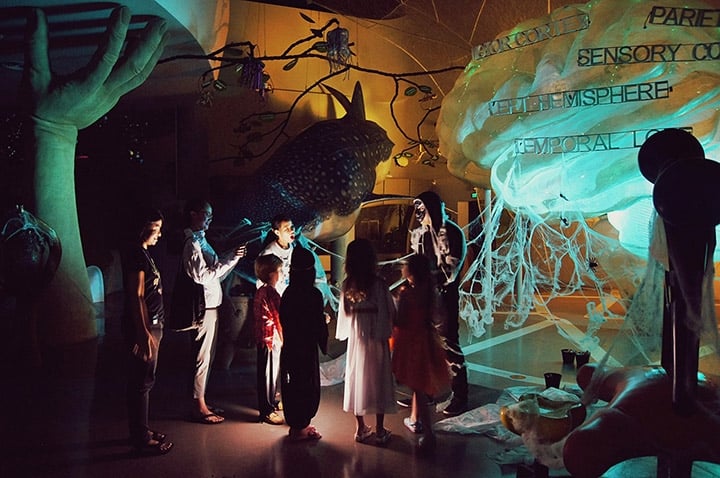 Astro Camp
It's science in the great outdoors. Join this extraordinary overnight stargazing camp where you can bask in the cosmos while learning loads about it, sleep under millions of stars and wake up to see the traces of planets or a meteor shower.
Starry, Starry Night
Date: November 18 - 19

Venue: Pinto Art Museum
The Mind Museum in partnership with the Pinto Art Museum bring you a Starry, Starry Night. Gaze into a gallery of stars and marvel at the beauty of the arts - inspired by the grandeur of the cosmos. Plus catch a glimpse of the exciting Leonids meteor shower. For more information, please click
here
.
ADVISORY: This program is already sold-out.